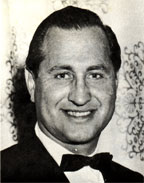 The Sweepers were a member of the Atlantic Coast Football League – a minor football league that operated from 1962 to 1973. The Sweepers' 1963 debut in the ACFL was a dissapoinment–winning only 2 games. But in 1964 the underdog Sweepers beat the Newark Bears in the championship game.
The founder, owner, and president of the Everett/Boston Sweepers was Theodore "Ted" Barron. The 42 year-old business man launched his career as a junk and scrap collector.
Ad blocker interference detected!
Wikia is a free-to-use site that makes money from advertising. We have a modified experience for viewers using ad blockers

Wikia is not accessible if you've made further modifications. Remove the custom ad blocker rule(s) and the page will load as expected.