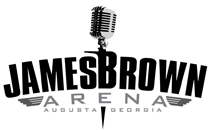 Write the text of your article here! The James Brown Arena (formerly known as the Augusta-Richmond County Civic Center) is a multi-purpose complex, in Augusta, Georgia.
It features an 8,500 seat arena, renamed the James Brown Arena, in honor of musician James Brown on August 22, 2006. The complex also features a 2,690 seat theater and a 14,500-square-foot (1,350 m2) exhibit hall that opens into a 23,000-square-foot (2,100 m2) arena floor.
The James Brown Arena will be home to the Augusta Mavericks of the Southern Indoor Football League and to Augusta River Hawks of the Southern Professional Hockey League starting in 2010.
It is also the former home of the ECHL's Augusta Lynx from 1998–2008, the af2's Augusta Stallions from 2000–2002, and the American Indoor Football Association's Augusta Colts from 2006-2008.
The arena has also hosted many concerts and pro wrestling events, including ECW's December to Dismember in 2006.
External links
Edit
Ad blocker interference detected!
Wikia is a free-to-use site that makes money from advertising. We have a modified experience for viewers using ad blockers

Wikia is not accessible if you've made further modifications. Remove the custom ad blocker rule(s) and the page will load as expected.